DFDS crews get accurate and reliable RPM readings with custom XDi solution
Perhaps the most stylish way of travelling between Copenhagen (Denmark) and Oslo (Norway) is to book a ticket for a DFDS cruise ferry where you can enjoy the 275 nautical mile (509 km) crossing in great comfort with restaurants, bars, and comfortable cabins.
Behind the scenes, DFDS crews are constantly working to ensure a timely, safe, and comfortable crossing; a task that requires dependable equipment. Aboard the M/S Crown Seaways, however, crews were noticing fluctuating and incorrect RPM readings on the analogue indicators for the main engine turbochargers.
Even though the indicators were not DEIF instruments, Chief Engineer Flemming Bo Larsen on the Crown Seaways contacted DEIF to discuss the possibilities for a better solution that could overcome the problem.
"We asked for a new DEIF instrument to replace the existing turbo RPM meter," he says. "In our discussions with the technical team at DEIF, it became clear that it was not only the indicator but also the frequency-to-analogue-signal converter box that was causing fluctuating and incorrect RPM readings for our turbochargers".
Customised XDi solution for a high-speed application
The DEIF team headed by Product Manager John Larsen suggested replacing the old indicator and RPM converter box with an XDi bridge indicator and a DX1 digital I/O extension module.
"The module allows the XDi to directly measure and present the RPM value based on pulses coming from the pickup in the turbocharger," explains John Larsen. "It was an interesting challenge that allowed us to test if the XDi could measure RPM values directly from a sensor signal, even in very high-speed applications".
The ABB turbochargers on the four Pielstick main engines on the Crown Seaways have a maximum speed of 22,500 RPM. Inside each turbocharger, a rotating disc with 6 integrated magnets provides input for a JAQUET inductive speed sensor. At maximum turbocharger speed, the signal sent to the digital input on the XDi has a frequency of 2,250 Hz.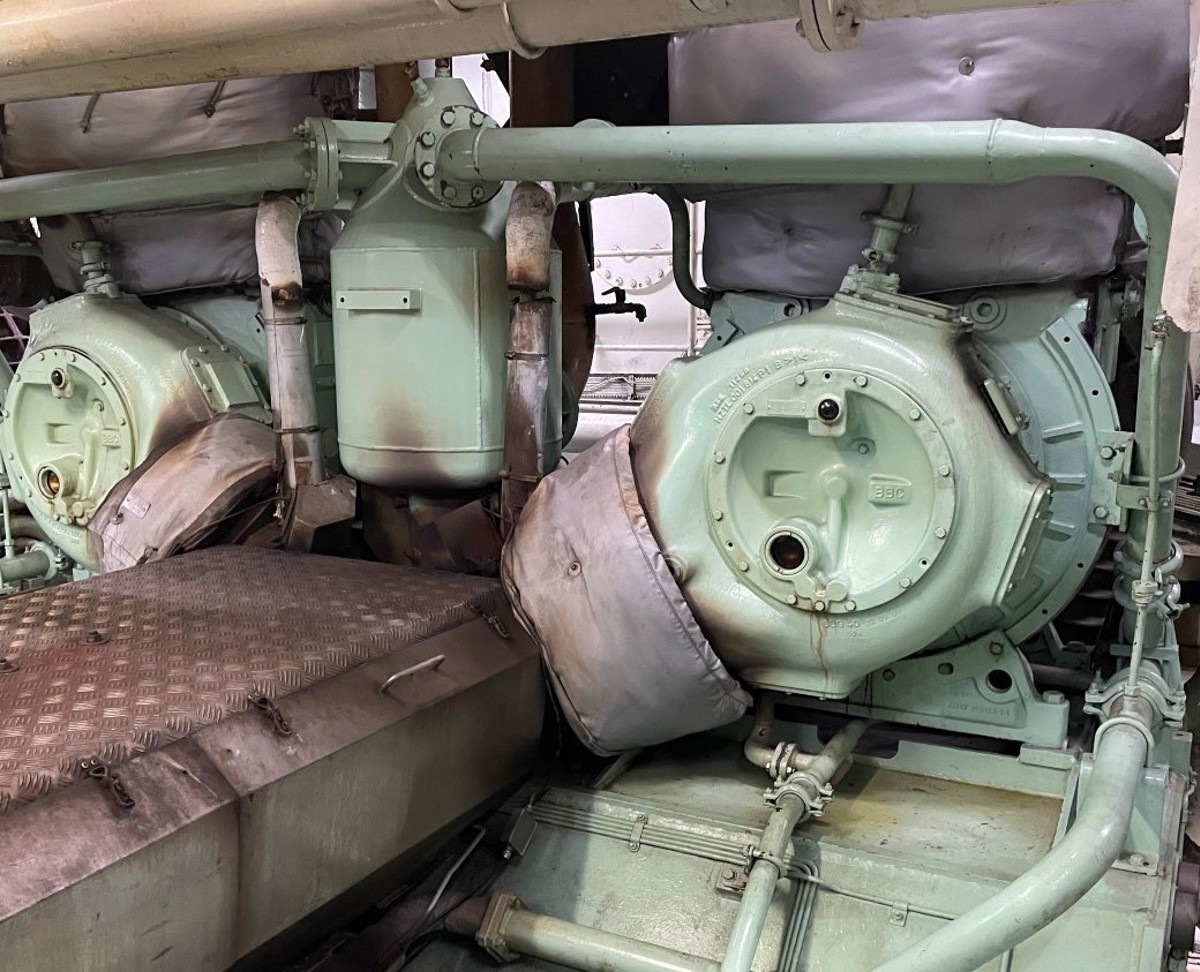 "The new XDi indicator system has proved to be very accurate and reliable"
Flemming Bo Larsen, Chief Engineer, M/S Crown Seaways
Test solution quickly proves itself
In close cooperation with Flemming Bo Larsen, the DEIF team developed an XDi test setup with a DX1 and a library of test indicators with preconfigured interface profiles matching the sensor type. An XDi test unit with the indicator library preinstalled was then installed on board for a practical test.
Since each main engine has two turbochargers, the test setup included a double-input RPM indicator able to measure RPM pulses from both turbochargers and show both results on the same screen. This indicator was used for the initial test on board.
"We replaced one of the existing RPM indicators with the XDi test unit," says Flemming Bo Larsen. "We connected the sensor signals from both turbochargers on main engine 1 to the XDi. Right after installation, we got a clear and very stable RPM reading compared to the original system. The numeric readout allowed us to follow the rotation of the turbocharger down to around 100 RPM when the engine was stopped".
After the initial test, the crew requested additional functionality from the new XDi library. These requests were swiftly implemented by the DEIF team.
The XDi series
DEIF's XDi series of bridge indicators allow users to digitise and customise traditional bridge indicators and create compact, versatile, and user-friendly indicator solutions to today's bridge challenges.
For more information, visit the XDi page.
Accurate and reliable RPM readings
Since the indicator replacement, crews on the Crown Seaways have enjoyed much more reliable RPM readings from their engine turbochargers.
"We have now been sailing with the new XDi indicator system on main engine 1 for some time and it has proved to be very accurate and reliable," says a satisfied Flemming Bo Larsen. "It was therefore an easy decision to upgrade our three remaining main engines with the same excellent solution".
He notes that DFDS could have chosen to replace two existing indicators with one XDi (since one XDi can display two readings) but decided to replace each individual old indicator with an XDi, mostly to keep the existing control panel layout.
Customised solutions available on request
The final XDi solution has now been implemented as a customised solution for DFDS. The project has proved that the XDi bridge indicator solution is able to outperform more traditional indicator solutions in this type of application as well.
"This project has given us valuable learnings on measuring RPM on high-speed turbochargers, and we are considering adding this type of high-speed RPM application to our standard XDi offerings upon customer request," concludes John Larsen.
"Right after installation, we got a clear and very stable RPM reading compared to the original system"
Flemming Bo Larsen, Chief Engineer, M/S Crown Seaways

The M/S Crown Seaways
Built: 1994
Length: 170 m
Width: 28 m
Main engines: 4 Pielstick 12-cylinder engines with ABB turbochargers
Engine power: 4 x 5940 kW
Service speed: 16 knots/hour
Capacity: 1,790 passengers, 450 cars
Contact us

Per Svenning

Strategic Senior Sales Manager, DEIF DK - Sales